Blog
Are you "cheating on your employer" by attending a career event?
As a professional, you may wonder whether it's an act of disloyalty to your employer if you attend an information and networking event such as the Forum cinfo. This is not the case.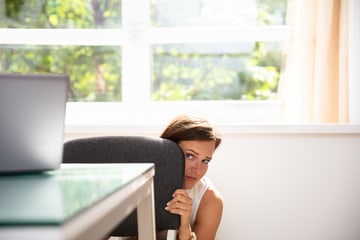 Attending a career event doesn't mean you're unhappy with your current job. Nor does it mean you don't like working for your organisation, or you're thinking of leaving your job. In fact, the opposite is true. By joining an event like the forum, you show that you care about your career path and employer, and are interested in discovering what's new in the international cooperation sector.
What are the current issues in international cooperation? What are the latest trends and developments in the sector? How are organisations affected by these changes? How are they reacting and adapting? And how can you, at your level, help your organisation develop or change for the better?
A career event like Forum cinfo is a space where you and your employer can reflect and exchange ideas on these and other questions and even find some answers.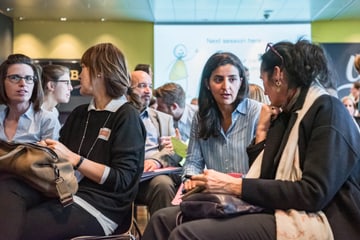 A plus for all, employee and employer
As a professional, career events allow you to expand your own network and strengthen existing ties. Your participation also demonstrates that your employer is open and values the development of its staff. Employees who keep track of their career options are more dynamic and likely to grow in their roles than others. And they're happier.
Employees who keep track of their career options are more dynamic and likely to develop than others.
Keeping up-to-date with future trends in international cooperation and networking with like-minded people is not just for jobseekers – it should be a regular part of business for any dedicated professional.