Forum
Catwalk – discover the organisations and what they do in a minute!
Don't miss out on the catwalk! Various organisations active in international cooperation and participating in the forum introduce themselves to you in a lively and informative overview.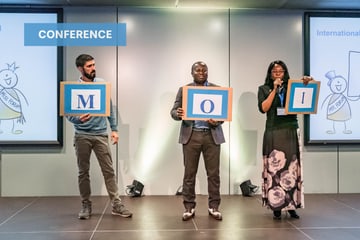 During the catwalk, you learn more about the organisations' core businesses, organisational culture, values, career opportunities, and more. The catwalk will help you to navigate the career fair and decide which organisations to visit for more information.
Learn more: