Blog
"Ce sont les petites décisions qui façonnent notre vie", entretien avec Christian Castelli
Rencontrez Christian Castelli, Policy and Best Practice Officer auprès de la Force intérimaire des Nations unies au Liban (FINUL).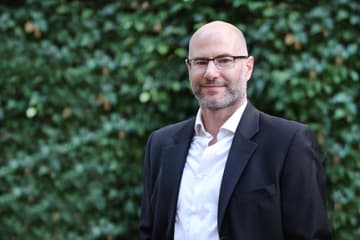 Série "Les voix suisses du multilatéralisme"
Pour célébrer le 75ème anniversaire de l'ONU, cinfo s'associe à foraus et à l'Association Suisse-ONU en publiant une série d'articles sur les voix suisses du multilatéralisme. Grâce à des interviews réalisées par de jeunes auteurs·rices, cinfo entend donner la parole aux Suisses·ses travaillant au contact du monde onusien.
Pourriez-vous nous décrire votre travail?
La Force intérimaire des Nations unies au Liban (FINUL) est une mission de maintien de la paix de l'ONU, décidée en 1978 par une résolution de son Conseil de Sécurité. En tant que Policy and Best Practice Officer (PBPO), j'ai plusieurs casquettes. Au niveau de la mission, je m'occupe de l'apprentissage organisationnel, en veillant à ce que les leçons tirées de nos précédentes expériences ne soient pas perdues. Si un événement s'avère être récurrent, j'analyse ses spécificités et la façon dont nous avons réagi lorsqu'il a eu lieu. Ensuite, je décide comment mieux réagir la prochaine fois qu'on y fera face, par exemple en proposant une formation spécifique à notre staff. Au niveau départemental, je discute régulièrement avec les PBPO d'autres missions afin que les leçons tirées par l'une d'entre-elles puissent bénéficier à toutes les autres.
Quel est votre parcours, et y a-t-il un fil conducteur derrière vos décisions de carrière?
A la fin de mes études, j'ai intégré le Pool d'expert pour la promotion civile de la paix du DFAE, qui encourage les citoyennes et citoyens suisses à intégrer les organisations internationales. Cela m'a amené à travailler pour l'OSCE en Bosnie puis au Kosovo, ainsi que pour l'ONU en Géorgie. Ce fut une période gratifiante, car travailler sur le terrain permet de se rendre compte de l'impact de nos actions. En Géorgie par exemple, nous avons ramené de l'électricité dans un village qui n'en avait plus depuis cinq ans. C'est une action à petite échelle mais qui donne de l'espoir aux gens et on sent que pour eux on fait la différence.
Travailler sur le terrain permet de se rendre compte de l'impact de nos actions.
Par la suite, j'ai travaillé à des postes de management: d'abord à New York au quartier général de l'ONU, puis comme PBPO au Liban en 2008. Après d'autres affectations, notamment au Darfour et au Nigeria, je suis retourné à mon poste au Liban en 2018. Je crois que le dénominateur commun de toutes ces expériences est le fait de s'occuper des tâches quotidiennes, mais en établissant des pratiques qui à terme ont de l'impact. Pensez-y, si on améliore chaque jour un processus d'un seul pourcent, on obtient des résultats considérables en quelques mois. Tout est une question de bonnes habitudes, et ce sont les petites décisions qui façonnent notre vie.
Pourriez-vous nous citer une anecdote marquante de travail?
Il y a un an et demi, une staff locale du Nigeria dont je n'avais plus de nouvelles m'a envoyé un courriel à l'improviste. C'était un simple message de remerciements me disant que mes ex-collègues se souvenaient de la culture professionnelle que j'apportais au bureau. Dans mon optique de s'améliorer par de bonnes habitudes, j'ai toujours essayé de transmettre mes connaissances en particulier avec le personnel local. Apprendre avoir laissé un petit héritage à mon départ m'a montré que ce travail de partage n'était pas vain. Sinon, d'un point de vue négatif, le fait d'être le témoin direct de l'explosion du port de Beyrouth – je me trouvais à environ 1,5 km de l'épicentre – est un événement qui me marquera à vie. Vous réalisez en une fraction de seconde à quel point l'existence est fragile. Dès lors, vous chérissez davantage chaque seconde qui suit.
J'ai toujours essayé de transmettre mes connaissances en particulier avec le personnel local.
Vous avez récemment rejoint le board de l'UN Pension Fund. Quel est cet organe, et votre rôle de conseiller?
L'UNJSPF a été mis en place en 1949 par l'Assemblée générale de l'ONU afin d'offrir à ses employé·e·s des allocations de retraite, de décès ou d'invalidité. Il gère un portefeuille de plus de 80 milliards de dollars, ce qui en fait le cinquième plus gros fond de pension au monde. Son travail est complexe, car il doit s'assurer que les allocations soient versées correctement, à des bénéficiaires qui vivent parfois dans des pays dont le système bancaire est défaillant. Notre tâche, avec les autres membres du board, est de prendre des décisions liées au fonctionnement et à la gouvernance du fond. C'est un nouveau challenge intéressant que je me réjouis de relever.
Quel conseil donneriez-vous à une jeune personne intéressée par une carrière à l'ONU?
Je ne veux pas idéaliser une telle carrière, donc je recommande aux jeunes de bien mesurer les avantages et les inconvénients avant de se lancer. Ne vous méprenez pas, travailler pour des organisations internationales est une carrière gratifiante, mais qui n'est pas faite pour tout le monde.
On peut se retrouver face à des situations dangereuses, notamment si l'on a un problème lorsqu'on est affecté dans une région isolée. Cela peut vous faire sortir de votre zone de confort et vous demande des sacrifices, notamment au niveau familial. Du côté positif, la possibilité d'affecter la vie de nombreuses personnes et de faire une différence dans leur vie, c'est un privilège unique qui compense bien tous les sacrifices.
Travailler pour des organisations internationales est gratifiant, mais pas fait pour tout le monde.
Our services – to take you further
cinfo supports Swiss professionals considering a career with the UN or a development bank, and those already in the system: