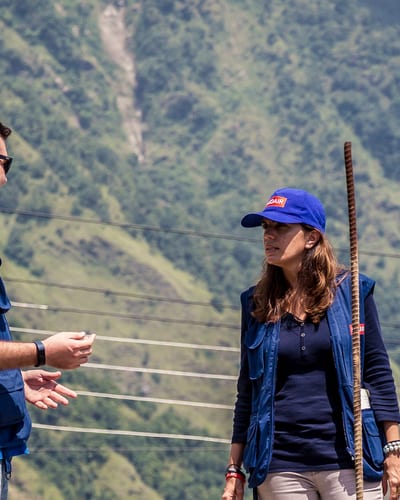 How to set up your job agents on cinfoPoste
Career opportunities on cinfoPoste are very diverse. To help you find the positions that match your profile, we have created an automated job agent that allows you to receive relevant job offers directly in your mailbox.
What is a job agent?
When new vacancies that match your search are published on the job portal, a job agent sends you a notification. This notification is done by e-mail and includes a list of job opportunities relevant to your profile. The added value of this feature is that you don't have to visit cinfoPoste every day to see if new jobs are posted. It also gives you the opportunity to be an early candidate, which may help you gain an advantage over other applicants.
Where can I find/create my job agents?
In your cinfoPoste candidate profile, under the tab "Job agents". This is where you can customise your job alerts in different ways, depending on the type of job you are looking for.
Tips to create job agents on cinfoPoste
Nothing is worse than receiving notifications for irrelevant job offers. The solution here is to include keywords in the keyword section. Prefer keywords that are likely to be used in the title of the job ad or in the job description. For example, you could create job agents such as "Finance"; "Communication" or "Senior".
You can create a job agent with or without a main keyword. In any case, remember to adjust your filters: location, type of contract, type of organisation or other. Be as precise as possible when setting up each job agent. If, after a few e-mails, the job agent doesn't send you relevant job offers, change the job agent settings.
Leave out symbols, AND, OR and NOT
There is no need to add extra symbols such as quotations, minus signs or Boolean operators (i.e., AND, OR, and NOT) when setting up your job agent. This will not help narrow or broaden your search results. Instead, stick with using familiar job titles for your keywords.
Create job agents based on your advanced search
You searched for vacancies on cinfoPoste and want to use these filters as a basis for your job agent? Create a job agent directly from your search! All you have to do is register your e-mail address (this is automatic if you are already logged in) and save your search.
The "job title" option in the top right corner allows you to display the results of our Artificial Intelligence for you, and to edit them by modifying, adding or deleting job titles.
Check your e-mails regularly
Even if you are not actively looking for a job at the moment, get into the habit of checking your job agents in your mailbox on a regular basis. By staying informed about what employers are looking for, you'll know what skills to develop and what experience to gain based on demand.
Important: if you click on your job agents in your profile on cinfoPoste, this will prevent the system from sending you the alert via e-mail. To receive the job agents in your mailbox, avoid checking them in your profile.
Create as many job agents as you want
You can create as many job agents as you want, based on your searches and preferences. You can activate/deactivate them whenever you want.