Swiss Youth at the UN / World Bank
Talent programme "Swiss Youth at the World Bank"
Dive into the work of the Word Bank for a year.
For Swiss graduates only: The Swiss government, through the State Secretariat for Economic Affairs (SECO), funds a one-year talent programme at the World Bank. With your master's degree in hand and having had some initial work experience, you are eligible for this unique international opportunity.
Types of assignments
The advertised positions are very diverse: they depend on the World Bank Offices' needs and address the Sustainable Development Goals (SDGs). Some examples:
Environmental / Social Analyst
Operations / Trust Fund Analyst
Financial Management Assistant
Programme Assistant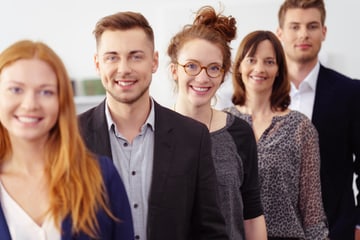 Next call for application: August 2022
All "Swiss Youth at the WB" positions are published on our job portal cinfoPoste. Stay informed by creating your profile now and turning on the relevant "job agent".
Why work with the World Bank?
It is not a bank in the ordinary sense
You will not be working with a profit-driven institution, but a purpose-driven partnership.
The Sustainable Development Goals are at the core of their work
You will contribute to fight poverty in all its' dimensions and promote shared prosperity.
The Bank is operating all over the world
You will work in a developing country, with a truly diverse team.
The Bank works with a vast array of partners
You will have the opportunity to interact with governments, civil society groups, the private sector and others.
The Bank has unique assets in knowledge and financing, contributing to address global challenges
As part of the institution's action, your work can make a real impact.
Minimum requirements
Swiss national
Master's degree in a relevant field
Ideally 12 months' relevant professional experience (min. 3 months - max. 24 months)
Max. 28 years old at the start of the assignment
Excellent command of English and knowledge of two official Swiss languages (active knowledge of at least one of them)
Demonstrated thematic interest in economics, finance, international cooperation, human development, environment, etc.
Learn more about the programme:
Swiss Youth at the United Nations / World Bank
Frequently asked questions
What kind of work will you be doing? Will you be working for free? How can you submit your application? etc. Find answers to your questions here:
FAQ Swiss Youth at the World Bank
Any questions?

Get in touch
Assistant HR Marketing & Recruitment