Career support
Advice on Training and Further Education
Advice on relevant training and further education to achieve your career goals in international cooperation.
Thinking about studying or pursuing further education? Our career advisors help you determine whether this is the right path for you. If so, they support you in finding the programme that best suits your career goals and interests.
You will define your training or further education goals through a process of reflection. Having received a comprehensive overview of courses in the field of international cooperation, you will be able to make informed decisions.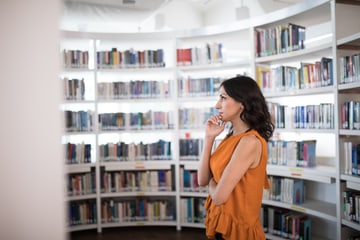 Location
Biel-Bienne, online or by telephone
Duration
60 minutes/session
Languages
English
French
German
Spanish
Price
CHF

180
Cancellation:
up to 48 hours before your appointment, you will receive a 95% refund
Register now

Get in touch
Welcome Desk & Coordination
Examples of possible situations and questions
You want to stay informed and to be able to respond to the latest developments in your field of expertise.
You want to build up your communication, collaboration, or leadership skills.
Meeting entry-level requirements for a job
You consider yourself underqualified for a job in international cooperation, and want to take action.
"Boosting your CV" to pursue a career in the sector
You feel that further education would benefit your career development in international cooperation.
Making yourself more employable
You want to get a qualification that is valued by the employers you would like to work with.
Giving your career a new direction
You wish to add a new dimension to your profile, by deepening or adding a topic or area of expertise.
This support helps you assess your situation before signing up for a training course that may be costly or time-consuming.
Counselling sessions are structured as below
Introduction

Aspirations and resources

Options and concrete steps

Outline your situation and the paths you are considering
Clarify concerns
Agree on goals of session

For example:

Discuss and determine realistic (career) goals
Identify gaps or obstacles
Analyse the coherence between career goals and potential training

For example:

Get information on training and further education options
Analyse the fit with career goals and the implications in terms of personal and financial investment
If necessary, identify possible alternatives
Our career advisors
Our career advisors have many years' experience of working in international cooperation, in-depth knowledge of the sector, and expertise in counselling and coaching. They are in regular contact with employers.
Registration
60-minute session, onsite
Initial analysis of your situation, outline of the next steps.
Register now
60-minute session, online
Initial analysis of your situation, outline of the next steps.
Register now
60-minute session, by telephone
Initial analysis of your situation, outline of the next steps.
Register now
2-hour package (2x60 minutes)
Biel-Bienne, Zoom or by telephone
Analysis of your situation, special focus on specific topics, outline of the next steps.
Order and book your first session
We are flexible
Do you have a specific request, can't find a suitable appointment or need more information?
Give us a call: +41 32 365 80 02