Blog
"It's amazing how quickly one adapts to life in a new country": The spouse's view
During the Forum cinfo 2021 we held a session to discuss the challenges and opportunities associated with raising a family whilst working in international development. In this, the second of three blogs exploring the experiences of different individuals, we focus on the perspective of an accompanying spouse, Jan Perret-Gentil.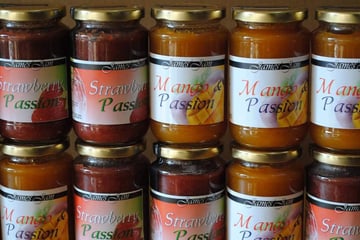 As noted in the first blog on this topic, many women see a career in international development as posing difficulties when it comes to combining family and professional life. One concern is how children will be affected; another is the impact on one's partner's happiness and professional development. These days, couples often try to find ways for each to continue some career interest, even if one of the two is the "main bread-winner". 
A longstanding interest in global politics and economics
Jan and his wife chose to experience living abroad early in their relationship, when they moved to Sydney, Australia to both study for a Master's degree in international relations. Returning to Switzerland, Jan found work with economiesuisse and his wife with Swisscontact.
They started a family – and then, when their son was five years old, Jan's wife was offered a Swisscontact post in Uganda. They spent three years in Kampala, during which their second son was born. After two years back in Switzerland, Jan's wife obtained a post in Morocco. The family was based in Rabat for nearly four years before again returning to Switzerland.
Defying stereotypical expectations
Although attitudes are changing, there are still many people who expect a man's career to take priority in family decisions. Jan was certainly aware of this and was sometimes confronted by overt incredulity. "But what did you do?!" he was asked.
"But what did you do?!" he was asked.
Nevertheless, in the expatriate communities within which the family mixed in Uganda and Morocco, there were other examples of men accompanying their working wives and reducing their own professional engagement.
Jan points out that since excellent domestic help is readily affordable and available, time is freed up for other things. He enjoyed the opportunity to get involved in the schooling and extracurricular activities of his sons. The main stress was driving many hours in chaotic traffic – although that is something to which one also adapts.
Developing professional opportunities in new situations
Jan always intended to use the time in Uganda and Morocco to develop professional interests of his own. In Uganda, his entrepreneurial eye focused, after a while, on jam production. There was a plentiful supply of fruit through the year, but it was difficult to buy good quality jam. The idea of James' Jams came quite quickly. Jan rented a small house in a village and asked the village chief to recommend four or five individuals for part-time work. He learned where and when to source the best fruits (even including strawberries from Kenya), to adjust recipes, obtain appropriate jars, and develop a market for his product. It proved to be, he says, a lot of fun, with production peaking at 200 - 250 jars (each 300g) per month.
As an expatriate, he had the advantage of ready networks for selling his jam, and an immediate trust in the quality of his product. Nevertheless, James Jams was not simply a passing interest. Jan established the company on a viable business model; handed over to local ownership, it is still running today.
In Morocco professional opportunities were rather different, but Jan found work with a Swiss start-up, Indigo Digital, for which he worked in marketing aspects. He also notes that whilst his overseas experiences did not perhaps contribute directly to his professional development, it was not difficult to find a job back in Switzerland afterwards. Within less than a month, he was offered his current position as an Economist at the Federal Postal Services Commission.
It was not difficult to find a job back in Switzerland afterwards.
A broader perspective on life
The experience of living in other countries changes your perception of the world, says Jan. "I wasn't aware of how quickly you can adapt – you arrive with a suitcase, you start, and soon you feel at home." He appreciated the chance to interact with interesting people whom he would never otherwise have met, and of being able to give his children a wider horizon in life.
He also enjoyed the strong friendships made with others who had similar interests, especially in mountain biking and outdoor exploration. The personal development gained from living overseas is significant. "Not many things surprise me these days – I can remain calm in almost any situation. And that is a useful skill in professional as well as personal situations."