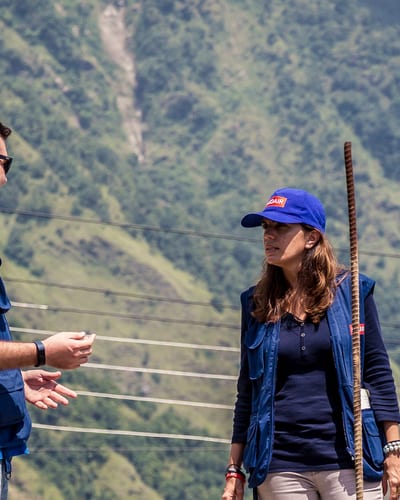 Create your employer profile
Find the right talent for your open positions
How to get onboard
1. Create your employer profile
2. Choose the right pricing plan for you
We offer different packages to suit individual needs. Get an overview of the available packages and choose the one that suits you best.
4. Optional: Manage incoming applications
You will find all the tools you need to interact with candidates.
Why use cinfoPoste for your talent search
Increase your visibility as an employer in the international cooperation field
Post your job vacancies as 180+ international organisations already do.
Start the recruitment process and access relevant candidates through the cinfoPoste talent pool
More than 16'000 updated profiles are waiting for you, and the talent pool is growing by the hour.
Find relevant candidates for hard-to-fill positions thanks to our talent pool's high diversity of profiles
Find candidates through our active sourcing activities without the need to advertise positions
Use the talent pool in combination with other cinfo recruitment services
For example, you may choose to outsource your recruitment process by trusting our experienced HR team.
Learn more
"
cinfoPoste offers a great opportunity to make announcements visible in all different parts of Switzerland. It is well known among people already working in international development, at the same time also a very helpful platform for those who like to make a step into our sector.
"
"
cinfoPoste is the ideal job platform in Switzerland to reach potential staff for positions at our HQ as well as abroad.
"
"
Having the UNV assignments advertised through the cinfoPoste represents for us a good opportunity, as in many instances we are able to attract multilingual talents who are ready to take up UN Volunteer assignments at short notice. Thank you cinfo!
"
Pricing for your job advertisements
cinfoPoste 3.0 – Maximum chance of success for minimum effort
With cinfoPoste 3.0, the Swiss job market in international cooperation takes a step forward. Focus on the talent pool, the core of the new platform.
"
Thanks to cinfoPoste, we can address applicants interested in the sector and thus optimise the reach of our job ads. The aim is to attract up-and-coming talents and proven experts whose hearts beat for international cooperation just as much as ours.
"
"
cinfoPoste is THE partner for us in the search for experts in development cooperation – reliable, effortless and competent... and this at fair financial conditions!
"
"
We have been using cinfoPoste to post all of our vacancies for years. For us, it offers a great opportunity to reach professionals from the field of international cooperation. We like the user friendliness of the platform and that it allows us to reach our specific target audience.
"