News
Passing the baton to the new cinfo management team
Lisa Isler left her position as Director at the beginning of 2023 to pursue new activities and projects. This departure, however regrettable, is understandable after so many years of passionate commitment to cinfo. Irenka Krone-Germann and Urs Stauffer, who have been part of the cinfo management team for many years, will take over this position.
The presentation of the new management will follow in the next few days. Before that, let's look with Lisa Isler at her career path at cinfo. Together with her team, Lisa has continuously developed the competence centre. Without her tireless commitment, cinfo would certainly not be your preferred partner for career- and work-related topics in international cooperation today.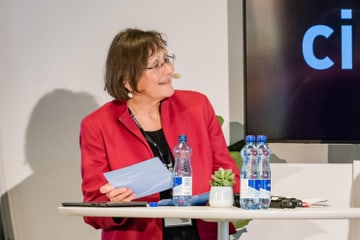 Lisa, you joined cinfo in 1997, first as a career advisor and trainer, then as deputy director and finally as director. During your 25+ years at cinfo, how would you describe the development of cinfo? 
Lisa Isler: When I started, cinfo focused almost exclusively on the needs of Swiss development actors. Later, we extended the collaboration to humanitarian aid and peacebuilding organisations. All of these organisations were actively looking for missions for Swiss staff abroad. Since then, the needs have changed significantly, and cinfo has continuously adapted its services to meet them. In addition, we are investing more resources in analytical work, conducting studies with partners and looking at HR trends in our sector.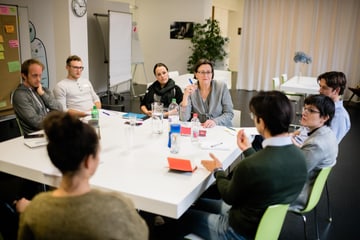 The work has become increasingly exciting.
The work has become increasingly exciting. It is no longer sufficient to offer services that we find helpful, but to seek an ongoing dialogue with our partners and clients. We strive to better understand the needs of staff in organisations, with the particular challenges that the sector is confronted with. Thanks to technological progress, it is easier to connect and find different formats for working together, and to involve more actors, including those in the Global South. We hope that this development will continue in the years to come.
You took over as director of cinfo in 2014. What would it be if you had to choose just one highlight for cinfo in these eight years? 
It's difficult to pick just one. I am proud to say that over the past 20 years, cinfo has created numerous positions for young people  - in collaboration with the Swiss Agency for Development and Cooperation (SDC), the Peace and Human Rights Division (PHRD), the State Secretariat for Economic Affairs (SECO), as well as private foundations such as Stiftung Mercator Schweiz and Fondation Botnar. This joint effort has enabled hundreds of young professionals to enter the field of international cooperation.
Our programmes have enabled hundreds of young professionals to enter international cooperation.
At the same time, in recent years, we have developed and implemented new programmes aimed primarily at young people in the Global South, including a learning journey into leadership. These experiences are particularly enriching, and the feedback is very positive. They stimulate us to constantly explore new avenues and develop new programmes.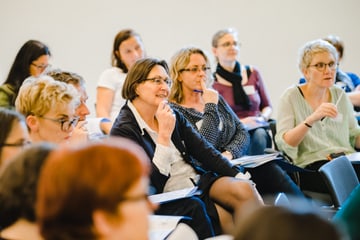 One feeling stands out when we talk to you: your unconditional commitment to cinfo. It is immediately apparent that cinfo is deeply rooted in your heart. How would you explain this attachment?  
I have sometimes asked myself the same question. I never thought I would stay in the same organisation for so long. In fact, it doesn't really fit my character. 
But cinfo is a unique institution: on the one hand, we help people to get started in international cooperation and accompany them as partners throughout their careers, especially in transitional phases. On the other hand, we work closely with organisations in a wide range of activities: staff selection, succession programmes, training in leadership, communication and collaboration, security and stress, etc. In short, there are constantly new projects, partners, and challenges. This also gives us an overview of the landscape of organisations.
Making the new knowledge useful and sharing it with others has been an essential personal driver.
Making this new knowledge useful and sharing it with others has been an essential personal driver. Networking with exciting people and different organisations has always given me a lot of energy. The same goes for the appreciation of our services as well as critical feedback, which has given leads for improvement. 
Finally, as a director, it has always been vital for me to 'walk the talk', i.e. to create a healthy and open organisational culture, to learn with all the staff, to dare something new and to maintain respectful relationships. I hope we have succeeded in doing this time and time again. 
To sum up, at cinfo, I have found topics that I am passionate about, in a relevant sector with exciting people, and a space for creative freedom.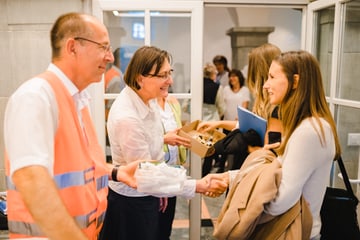 It's time to pass the baton: what message do you have for your successors at the head of cinfo, Irenka Krone-Germann and Urs Stauffer? 
Irenka and Urs are a strong and experienced duo, and I am very happy with this succession. They do not need my advice. I hope that cinfo will courageously embark on new paths and always remain a safe space where people enjoy meeting in an trusted atmosphere.
What would you like to wish all the cinfo staff?   
First of all, I would like to thank all the employees and consultants - current and former - for their trust and their rewarding collaboration. cinfo's success is the team. I wish them inspiration and pleasure in their work. 
Knowing your initiative and dynamism, it is difficult for us to imagine you taking a break. We are curious to know your plans for the future. What are you ready to reveal to us?
I have a few ideas that still need to mature. It's been quite a while since I have worked abroad. That would be an option. I'm also happy to continue working with cinfo as a consultant. And I would like to spend a lot of time in the mountains.

Thank you, Lisa, for your commitment; We wish you all the best for the future.
The cinfo team