Blog
"The fear that all employees will demand unpaid leave is completely unfounded"
Solidar Suisse offers its employees unpaid leave and unpaid parental leave so that they can dedicate their time to other activities for a few months.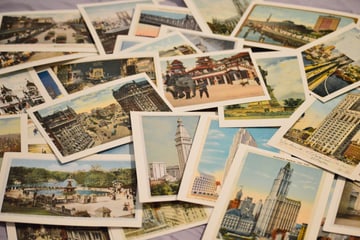 Work-life balance is a societal issue which is very relevant in the international cooperation sector, as dual careers at international level, in difficult contexts or with frequent changes of duty station, require more flexible working conditions. 
Unfortunately, these models are not yet widely applied. cinfo has sought out "success stories" from within and outside international cooperation to illustrate this model in practice and to serve as inspiration for employers and employees.
Our storytellers share their experiences with you.
Ursula's story about flexible work arrangements
Unpaid leave gives our employees an excellent opportunity to fulfil a dream, be it a trip, a hobby, voluntary work, further education or spending more time with their children, without giving everything up.
With this in mind, we offer all employees the possibility to apply for unpaid leave for up to 6 consecutive months from the fourth year of employment. This is applicable over 5 years of employment, i.e. the unpaid leave may be split into individual months, with a maximum of 6 months within 5 years.
We also offer unpaid parental leave. All employees can apply for unpaid parental leave up to a maximum of 6 months during the child's first year. As an alternative to unpaid parental leave, there is the possibility of reducing work hours for a one-year period, the lowest limit being 40%.
There have been a number of employees who have taken advantage of this offer in recent years. The circumstances range from taking a few weeks to 6 months of parental leave, going on a two-month trip, spending the summer cheese-making in the Alps and working as a ski instructor over the winter season.
The challenge of covering the workload during the employee's absence has been solved in various ways by distributing the work to colleagues who agree to increase their workload during this time or by temporarily hiring new staff.
Allowing yourself time off without having to give up everything.
Lessons learnt and prerequisites
Everything is possible, but it requires a certain degree of willingness to try something new! What are the necessary preconditions for this to work?
Good planning and early announcement (hiring temporary staff takes time)
Requests should be approved - not YES for one person and then NO for the next
As a team, decide how the replacement will be organised – it is a great opportunity for team members to learn and develop. Important: do not simply distribute the work but also toy with increasing the workload
The same job must be in place upon the employee's return
HR must be prepared to deal with social security concerns (AHV, accident, KTG, pension fund, child allowance)
Make a written agreement with the employee
The fear that all employees will demand unpaid leave is completely unfounded
There is a possibility that employees may quit after taking unpaid leave, but this is definitely not the rule
Where else have we been able to benefit from this?
Satisfied employees 
Recruiting new staff, gaining new ideas and views; both sides benefit
Knowledge and responsibility are distributed among several people
No loss of knowledge due to termination
Testing new things, learning new things
Getting rid of the fear of the unknown