Blog
"The richest experience I've ever had", Vittoria Groh
Vittoria Groh spent one year in Haiti as part of the talent programme "Swiss Youth at the United Nations". She talks us through some of her most memorable moments.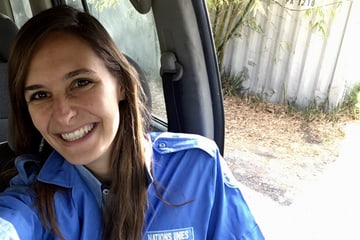 About the talent programme
Each year, the Swiss Government funds around 30 one-year positions within the talent programme, "United Nations Youth Volunteer (UNYV)". This programme allows young professionals to gain valuable field experience while contributing to the Sustainable Development Goals. Swiss nationals, under 29 years old and holding a master's degree, are eligible for this unique international opportunity.
Learn more
What was your assignment?
I was working in Portau-Prince, Haiti, as an Outreach and Advocacy Officer for the Sustainable Development Goals (SDGs) in the Office of the Resident Coordinator.
Can you remember an exciting situation you experienced during your assignment?
I worked with the Haitian Ministry of Planning and External Cooperation to create a country specific model that would allow for the prioritisation of a certain number of SDG targets. When the Director of the Ministry presented it to the Prime Minister and other stakeholders, it was accepted with enthusiasm; and Haiti has now prioritised 40 SDG targets.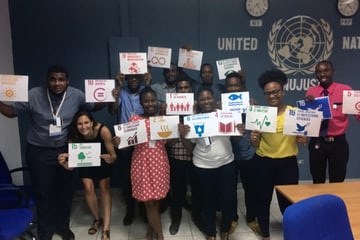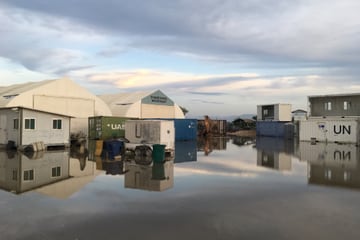 And a challenging situation?
As the year went by, with the departure of some of my colleagues, I took over different roles, sometimes with a sharp increase in responsibilities. It was challenging, but it also gave me many opportunities to learn and develop a certain self-assurance in the work I was doing.
An anecdote you would like to share with us?
I bought a car there as public transport was not a viable option. My friends called it 'Rainbow Warrior', after one of Greenpeace's ships, as it broke down countless times, often in the most surreal situations. I now know the essentials of mechanics and have lived through unforgettable moments I would never have come close to without those small frustrations.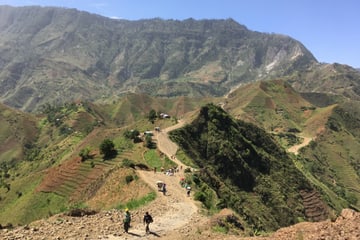 Would you recommend the programme to Swiss graduates?
Definitely. This year was one of the richest professional and personal experiences I have ever had. Not only does it allow you to gain United Nations field experience, it also gives you the opportunity to dive deeply into another culture, requiring you to adapt to situations that are often very far from your every day reality, and step out of your comfort zone to discover new sides of yourself. It is a programme that leaves you transformed, for the better.
It is a programme that leaves you transformed, for the better.
What advice would you give to someone who wants to apply?
Choose your country carefully because it will be your home for 12 months. The work you will do is certainly important, but the job description will probably change throughout the year, also often shaped by your skills and interests.
Choose your country carefully because it will be your home for 12 months.
Where are you working now?
I am about to start a JPO position with OCHA in Geneva, and I am very excited about it!