Blog
"Working in a fragile and complex context takes a bit of humility"
Farook Doomun, Deputy Representative for Operations at UNICEF talks about his experience in fragile humanitarian settings like Afghanistan and what it takes to make a real contribution to improving people's lives.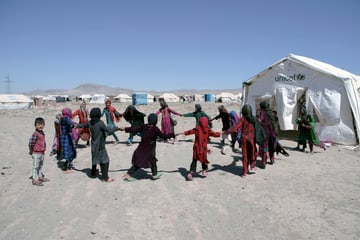 Since November 2021, Farook Doomun has been the Deputy Representative for Operations at UNICEF in Afghanistan. He started his career working for the Swiss government before switching to international cooperation. He has lived and worked for 15 years at the UN, government agencies, foundations and NGOs.
He talks about his personal perspective on how to get into international cooperation, the human competencies required for making an impact in the field and what life looks like in his position.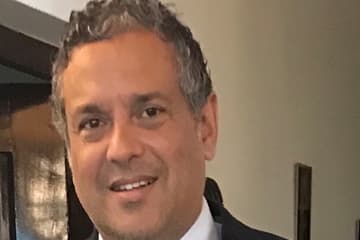 Getting into international cooperation – is there a golden bullet for it?
This question can be answered by a "yes" and a "no". The "no" refers to the fact that every professional pathway in international cooperation is unique. A few opportunities, such as junior programmes, can ease entry into the sector. However, most people find their way through their own creative journeys.
Most people find their way through their own creative journeys.

 
My story exemplifies this: I got into the sector because I took the courage to speak to a person on a train in Switzerland about my passion for international cooperation work. He asked for my card, and a year later, he contacted me with a job opportunity. I guess, it was a mix of me being ready, seeing the opportunity, taking the courage to speak to that person and him seeing the interest of his organisation to hire me. Looking back, there was a factor of luck – at the same time, I also triggered the luck to come my way.
On a meta-level, one could also say that "yes" there is a golden bullet for getting into international cooperation. You really need to be clear about why you want to get in. Clarify for yourself the contribution you want to make, find opportunities to network, and convincingly express your motivation and deep interest in the sector.
You really need to be clear about why you want to get in.
What are the most important qualifications one needs for creating impact?
You are hired as an expert, though at the same time, you need to come with a bit of humility. It takes time to understand how people function and how things work, so be prepared to listen and ask. You are not here to teach but rather to support. Learn from people and listen to them – that will give you credibility, which is a key ingredient for efficiency.
You also need to bring a coherent vision of your contribution and need to communicate this clearly and with cultural sensitivity. Often you will find yourself speaking to a group of people with differing cultural backgrounds. Some want you to be very diplomatic, while others prefer you to be straightforward. This is a tricky balance to strike.
Always refer to the bigger picture.
You also need to put your contribution into perspective – always refer to the bigger picture of what service the entire agency and the UN system want to offer, and the ultimate purpose of its presence in the country. This applies to any position, be it in programmes or operations.
How is it to work in a fragile humanitarian context?
You are constantly navigating in uncertainty. There is not a single day where I manage to finish what I plan to do in the morning because urgent and important tasks pop up. That isn't everyone's cup of tea. Days are long: I usually work 6.5 days a week for 4-5 weeks, then have a week of "rest and recuperation" outside the country. Work is intense, and being in a compound, there is not much else but work.
But, if you are passionate about it, it delivers what you came for. As for my daily tasks, I need to act with a good sense of what is possible and think out of the box. Suppose an operation is crucial to vulnerable people. Then, we sometimes need to step outside of standard procedures to provide timely support. This needs to be transparent, well-considered and fully supported by our Secretary-General, António Guterres. Our work involves a lot of listening, conversations, negotiations and cooperation with other agencies and actors. Only together will we achieve the Sustainable Development Goals.
If you are passionate about your work, it delivers what you came for.
Our services – to take you further
cinfo supports Swiss professionals considering a career with the UN or a development bank, and those already in the system: