News
Young people's interest in a career in international cooperation
cinfo recently published the results of a study that examined the interests of young people in a career in humanitarian aid and development cooperation. Irenka Krone-Germann, the coordinator of the study, answers our questions.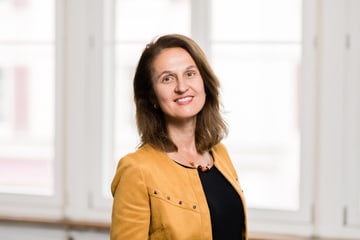 Why a study on this issue?
Irenka Krone-Germann: Young professionals' enthusiasm for a sector is a good indicator of how healthy and dynamic it is. International cooperation requires the interest of young people in order to remain relevant and up-to-date. So this issue is of great importance, not only to a competence centre like cinfo but also to all employers  (NGOs, government, multilateral organisations and private foundations).
How do you define young people?
Together with our research partner, the Bern University of Applied Sciences for Agricultural, Forest and Food Sciences (BFH-HAFL), we designed the questionnaire for people in Switzerland entering the workforce in the next three to seven years. Three-quarters of our sample were 18 to 23 year-old students without any work experience. The last quarter was comprised mainly of young people, aged 24 to 27, who had completed their Master's degree and had up to one year's work experience.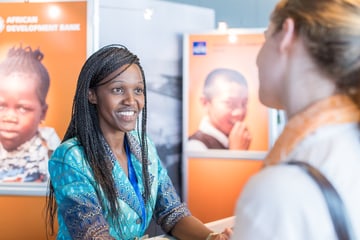 What issues did you explore?
Understanding young people's interest requires a multi­dimensional analysis of factors that are both internal and external to international cooperation. It was important for us to look at the issue in its entirety: What aspects of the industry attract young people? Are they interested in working abroad? If so, under what conditions? Do young people have the necessary skills? What are the potential barriers to entering the field? And how do those who are interested find out about the sector?
What aspects of international cooperation particularly appeal to young people?
For most young people, international cooperation offers the opportunity to engage in 'meaningful work', which is the main motivation for considering a career in this field. The desire for a 'personal challenge' is also frequently mentioned. Surprisingly, however, the prospect of living and working abroad was not an important factor.
For most young people, international cooperation offers the opportunity to engage in 'meaningful work'.
What are the aspects that tend to keep them away from international cooperation?
Many young people assume that international cooperation makes it difficult to combine a family and career, which is the exact criteria most valued by the survey participants in choosing a career. This clearly argues against international cooperation, which requires a great deal of flexibility in the face of rapidly changing situations. Accordingly, young people value dual careers in foreign postings (employment opportunities for life partners). Concerns about economic prospects and job security are also frequently mentioned. Some respondents also expressed doubts about the effectiveness of international cooperation, especially in terms of the long-term impact of programmes.
Do young people have the necessary skills?
Employers are placing more importance on language skills and soft skills, such as social competence and the ability to work in a team. Increasingly, they are looking for profiles with experience abroad, preferably in international cooperation or a related field. Most employers nowadays have no difficulty in finding competent and motivated young talent. Our study shows a tendency towards a decrease in the number of unpaid internships.
What would you recommend to employers based on these observations?
cinfo encourages employers to proactively create junior positions that require new skills, for example in the area of digitalisation. Jobs should be made more flexible to allow for a better work-life balance. Ultimately, it is the employers who ensure the sector's appeal through their package of measures. cinfo advises and supports them in their approach and decisions.
Our publications – to further inspire you