cinfo
What we do
From top executives to young professionals, from multilateral organisations to micro-institutions: cinfo connects people and organisations in international cooperation based on our global network. We strengthen the individuals' capacity to act, support organisations in recruiting and are committed to sector-related training and further education.
We operate in the areas of recruitment, HR marketing, HR and career development, networking and monitoring. We offer comprehensive core services, specialised support, and professional networking in these contexts.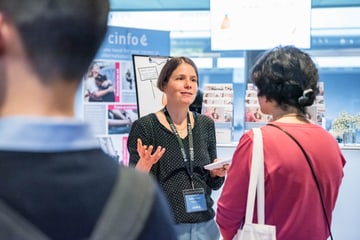 Always there for you: our core services
Thanks to our holistic approach, we offer services that complement each other. Here are a few examples:
We provide individuals with insight into the professional field, help them find a job – and are still available to answer career questions years later.
We connect organisations with candidates from our talent pool, organise the whole recruiting process on request or provide support with employee coaching.
We offer educational institutions more visibility for their courses, source speakers with practical experience or support the launch of students' careers.
Tailored to your needs: field-related support
We offer support for specific fields with tailor-made products:
We offer case-based networking support for individuals, organisations, educational institutions and training in security, intercultural competence, and much more.
We guide institutional processes, for example, advising organisations in HR and organisational development.
We facilitate workshops and events on various topics.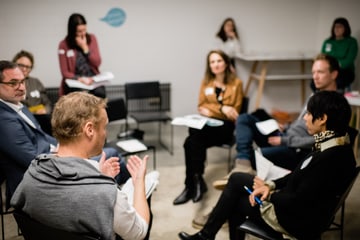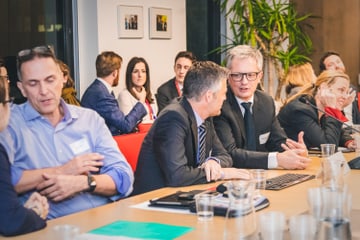 Our DNA: cinfo's professional and networking events
As the central interface between professionals and organisations in international cooperation, networking has been our core business for over thirty years.
We set up and facilitate platforms for the exchange of knowledge and best practice between professionals, and develop new approaches and solutions, for example, with our communities of practice.
We offer newcomers and career changers an overview of the professional field, for instance, at one of our reflection days.
At our career event, "Forum cinfo", we bring the professional world of international cooperation together every two years.