Get ready for your future candidate
Sharpen your Branding Strategy
Reach the right people with a clear and authentic employer brand, as well as accurate and compelling job descriptions
It is becoming increasingly challenging in international cooperation to find the right candidates for specialised positions around the world. This makes it all the more important to position yourself as an employer clearly and authentically and to place engaging job advertisements. We support you in your branding strategy and ensure an appealing presentation of your vacancies.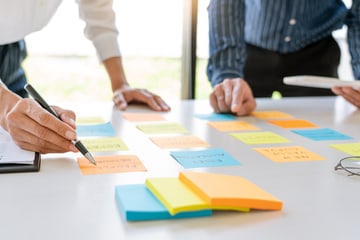 Support from experts with close contact to the target groups
cinfo is the Swiss competence centre for careers in international cooperation with in-depth HR knowledge. Thanks to our many years of networking in international cooperation and our ongoing analysis of the labour market, we know the employer conditions most in demand among the relevant target groups.
The service at a glance
Our service

Details

Your benefits

HR branding strategy

Developing an employer profile
Developing employer unique selling propositions (USPs)

You convincingly present your organisation as a credible and attractive employer.
You develop the basics of your employer brand.

Definition of key points

Developing a job profile
Defining the target group / sought profile

The job advertisement corresponds to your HR branding strategy.

Creation of the job advertisement

Creating job advertisement based on defined key points

Your advertisement convincingly addresses a clear target group.
Registration
Get in touch
Would you like to find out how we can support you?
Your contact: Urs Stauffer, Head HR Marketing & Recruitment and Deputy Director
Give us a call +41 32 365 80 02 or email us:
recruitment@cinfo.ch