Workshops and training
Conflict Management Online Workshop
Addressing conflicts systematically – and preventing them
Whether as a course for individual employees or as further training for the whole team: in our online conflict management workshop, we teach skills to recognise and resolve conflict as early as possible. The aim is to understand the basic mechanisms, learn concrete coping strategies, and contribute to the prevention of new conflicts with targeted measures.
Target group

Needs

Duration and cost

Individuals (national and international staff) or teams of international cooperation organisations

Strengthen conflict management skills
Further training as a team

Note: The offer is designed as a course and does not provide mediation.

4 half-days (morning or afternoon)

Staff of member organisations:
CHF 300/participant
Staff of non-member organisations:
CHF 400/participant
A workshop tailored to the needs of professionals
cinfo is the Swiss competence centre for careers in international cooperation. We have designed this workshop based on decades of experience in facilitating professionals. Benefit from this exchange of experience in a workshop specifically tailored to the needs of professionals and teams in the field of international cooperation.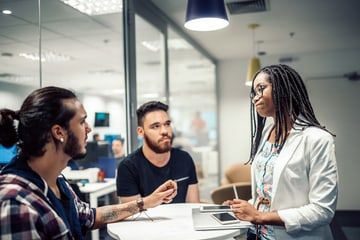 The workshop at a glance
Conflict theory

Definition of conflict
Conflict types
Conflict dimensions

Participants learn how conflicts arise and can better identify them.

Conflict management

Basics of interpersonal communication
Communicating clearly and confidently
Developing listening skills

Participants learn appropriate strategies to manage conflicts successfully.

Conflict prevention

Feedback culture
Getting to know the SCARF model

Participants acquire tools and methods to prevent conflicts.
"
Without cinfo, there would probably be more personal crises, because, without its help, people would stumble over cultural obstacles. And without predeparture and returnee coaching, many would fall into a psychological hole. cinfo is an indispensable link between organisations and people.
"
How to register
You are a member organisation
If you don't know your secret discount code, ask for it by phone or email
Find out when the next online workshop takes place
Register your employees or ask them to register in person (apply the discount code when registering!)
You are a non-member organisation
Find out when the next online workshop takes place
Register your employees or ask them to register in person