Information and networking events
"Behind the Scenes" event series
Online career chat with employers and professionals in international cooperation
Do you have a burning question that you would love to direct to someone currently working in a particular organisation? Or do you simply want to learn more about career options in a particular organisation from someone who works there? Then the online events "Behind the Scenes" are just what you have been looking for.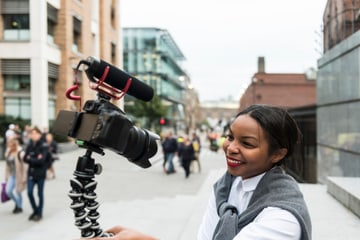 Get in touch

Jennifer
Hauser-Seiz
,
cinfo
Target group

Needs

Next events

Varies from event to event: from experienced to junior professionals in international cooperation, to career changers, graduates and students.

Find inspiration for your career, work and job search
Find out how a specific organisation works
Make new contacts

Browse through our upcoming events and don't forget to register!
Some events are more exclusive and by invitation only.
Meet an insider
Each month an "insider" from a different organisation presents themselves, discusses a specific topic and answers your questions. Here you will get honest answers, not just standard replies. Make sure you stay until the end of the event to take advantage of the networking opportunities.