Workshops and training
Pre-departure Security Online Workshop
Prepare your personnel in the best possible way for upcoming assignments abroad
The focus of this training is on learning basic techniques to increase security in everyday life, practising communication and negotiation techniques,  dealing with violent situations and preventing and coping with stress. In addition, the workshop supports participants in continuously evaluating their experiences and developing their resilience beyond their training.
Target group

Needs

Duration and cost

Personnel of international cooperation organisations who are soon to be deployed abroad

Support employees in safety and health issues
Prevent safety and health risks when staff are deployed abroad

1-day workshop

Staff of member organisations:
CHF 350/participant
Staff of non-member organisations:
CHF 450/participant
Practical approaches to strengthening the ability to take action
cinfo is the Swiss competence centre for careers in international cooperation. We have designed this unique workshop based on decades of experience in facilitating professionals. The training offers practical help and increases your personnel's action competence and resilience.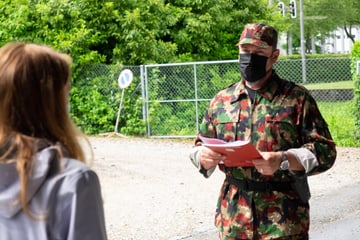 The workshop at a glance
Context and risk analysis

Identify main risks in the area of operation
Observation and analysis of the environment
Develop an adequate personal security strategy

Participants will analyse risks at the workplace and react adequately to them.

Staff safety and health

Choosing safe places to stay and means of travel
Appropriate behaviour at check-points, towards armed persons, etc.
Health precautions

Participants learn how to deal with exceptional situations that affect their safety and health.

Stress management

Relationship between personal security and stress management

Participants can successfully manage stress, thereby increasing their personal safety.
How to register
You are a member organisation
If you don't know your secret discount code, ask for it by phone or email
Find out when the next online workshop takes place
Register your employees or ask them to register in person (apply the discount code when registering!)
You are a non-member organisation
Find out when the next online workshop takes place
Register your employees or ask them to register in person