Interview and assess candidates
Conducting Assessments
Have your assessments conducted by experts with sector knowledge
Finding the right people for specific roles and postings in international cooperation is becoming increasingly challenging and complex. We support you in your search for the most suitable staff, in particular through an in-depth aptitude assessment of candidates for key positions.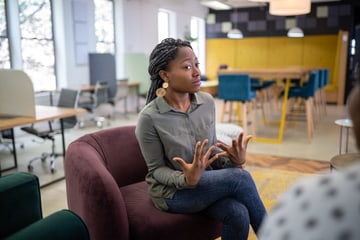 Location
online or onsite, to be agreed
Duration
according to need
Price
CHF

to be agreed
Cost depends on complexity and language of implementation.
Register now
Get in touch

Combining two areas of expertise
When conducting assessments, cinfo works together with experienced assessment specialists as well as drawing on its own extensive knowledge of the international cooperation labour market. The combination of these two areas of expertise makes our assessments unique.
"
cinfo was very quick to recognise and integrate new developments in management diagnostics, such as special interview techniques, that others in the sector were hesitant to adopt.
"
"Conducting assessments" at a glance
Our service

Details

Your benefits

Preparing and conducting assessments

Clarification of the scope of the assignment and definition of assessment criteria
Design of the diagnostic tools with selected, scientifically validated test procedures and interactive exercises
Preparation and implementation of the assessment in cooperation with the ILA Institut für Laufbahn und Arbeit

Skills and competencies are assessed in detail.
Objective assessment using a range of requirements predefined with you.

Providing a report

Preparation of a comprehensive assessment report
Presentation to the client

You receive a solid base of information to make your decision.

Conducting feedback interviews
Registration
Get in touch
Would you like to find out how we can support you?
Your contact: Urs Stauffer, Head HR Marketing & Recruitment and Deputy Director
Give us a call +41 32 365 80 02 or email us:
recruitment@cinfo.ch