Prepare your students
Pre-departure Briefing
Get your students off to a successful start in an intercultural context 
When students are preparing for an internship in the global South, even a brief introduction to intercultural communication can significantly affect their experience impacting the learning process. The briefing about intercultural communication makes students aware of possible stumbling blocks and methods of resolution when working with people from other socio-cultural backgrounds and provides them with a good base to begin a successful internship.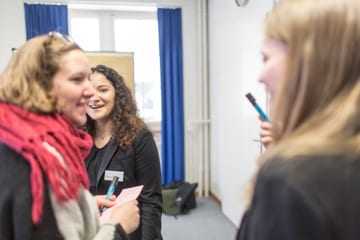 Target group

Needs

Duration and cost

Educational institutions with students leaving for an assignment abroad

Provide students with the opportunity to improve skills in intercultural communication and collaboration prior to an assignment abroad

1 to 4 hours, depending on needs and group agreement (offer can be booked both as an individual and as a group of up to 4 people).

First hour: CHF 180
Two hours: CHF 340
Each additional hour: CHF 160
Practical knowledge from sector professionals
As the Swiss competence centre for international cooperation, cinfo has many years of practical experience in intercultural communication. The briefing was designed on the basis of our know-how, to meet the specific needs of the students and to support you in the optimal preparation of your students for their internship.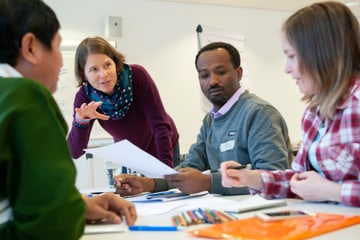 The service at a glance
Self-reflection

Own identity
Own values
Priorities for action and communication style

Students come to terms with their own culturally influenced ideas as well as their identity.

Change of perspective

Getting to know other ways of doing, thinking and communicating
Cognitive processes during unexpected or unfamiliar situations

Students practice putting themselves in other people's shoes and understanding their world views better.

Building bridges

Body language
Cultural orientation
Finding common ground

Students can productively shape communication in an intercultural context.
"
Without cinfo, there would probably be more personal crises, because, without its help, people would stumble over cultural obstacles. And without predeparture and returnee coaching, many would fall into a psychological hole. cinfo is an indispensable link between organisations and people.
"