Your students
Promote your training programmes and courses
cinfo's overview of courses is a highly effective way to advertise your programmes free of charge and to position your institution in the field of international cooperation. As a member of cinfo, you will benefit from a range of additional services to promote your offer.
When it comes to reaching and recruiting students, educational institutions face a range of challenges, including international competition, limited demand for a niche market and a lack of appreciation for continuing education. cinfo supports you in your outreach.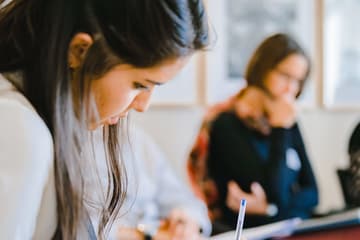 What are your concerns?
Promote your diploma courses
Master, CAS, DAS and MAS/MBA: Do you think your programme adds value for people already working in international cooperation or for future professionals?
Is your institution organising a course relevant to international cooperation which lasts a few days or weeks?
Do you want to raise your profile as an educational institution in the sector, especially with organisations that employ professionals?
By promoting your programmes free of charge on our portal, you will reach a niche audience of people engaged in international cooperation – from experienced managers through to students doing internships.
Access the overview of courses
"
cinfo connects us, Swiss TPH, to our audience and offers students and the international workforce information through the Forum cinfo, the newsletter, and other activities – much appreciated!
"
Setor relevant topics
cinfo places great importance on the fact that the educational programmes published on the portal are directly related to professional activities in development cooperation, humanitarian aid or peace and human rights promotion:
e.g. impact investing, microfinance, public finance management
e.g. gender, social inclusion, political participation, youth empowerment
e.g. economic policy, inclusive growth
Environment and disaster risk management
e.g. climate change, urban planning, WASH
e.g. public health, epidemics, family planning
Human rights, law and governance
e.g. democratic governance, public policy and administration, legal affairs, rule of law
Leadership and management
e.g. advocacy, intercultural communication, negotiation, public relations
Monitoring, evaluation and learning
Political affairs and peacekeeping
e.g. humanitarian affairs, multilateral diplomacy, conflict prevention, conflict resolution
Private sector development
e.g. corporate social responsibility, job creation, public private partnerships
e.g. field safety, security management, risk management
Publicise your educational programmes in a few steps
1. Get in touch
Contact us, briefly introduce your institution and request access to the portal as a 'publisher'. Access is reserved for Swiss educational institutions and certain foreign reference institutions.
2. Receive 'publisher' access
If your institution meets the criteria, you will receive publisher access within a few days.
3. Sign in and add your programmes
This access allows you to publicise and regularly update your educational programmes.
Before your entries go live, we do a quick check to make sure everything is in order.
Additional services for members to support your outreach
As a member institution of Network cinfo, you can
selectively promote new course offers on cinfo's social media pages, such as LinkedIn or Facebook,
promote selected courses in cinfo's newsletter,
promote your offer at career fairs and information events.
Indeed, you benefit from cinfo's presence at events and can increase your visibility (e.g. through providing flyers or being mentioned in presentations).