Work environment support
Coaching for International Cooperation Professionals
Our coaches help you clarify important questions and define your next steps.
Working in international cooperation can be challenging in many respects. Do you lack an independent counterpart who can put a difficult work-related situation into perspective? Our coaches are readily available to support you. During a coaching, you are helped to look at the situation from different angles and to discover new possibilities. The coach listens carefully to you and guides you towards the agreed counselling goal.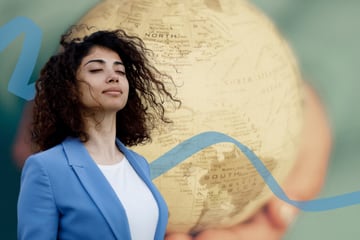 Location
Biel-Bienne or online
Duration
60 minutes/session
Languages
English
French
German
Spanish
Price
CHF

180
Cancellation:
up to 48 hours before the appointment, you will be refunded with a deduction of CHF 50
Register now
Get in touch

Topics
Living and working in fragile contexts
Communication and collaboration
Leadership
Healthy work stress
Balancing work and family
In a coaching session, we outline new solutions and approaches according to your questions and concrete needs. We elaborate on these based on your own resources, wishes and visions for the future.
Examples of situations and questions
Working and living in fragile contexts
Have you experienced a security or critical incident that you would like to discuss?
As a new or an experienced manager, are you confronted with demanding situations or new challenges?
Your partner is accompanying you abroad. Are there important questions they would like to clarify? We are also here for partners.
Maintaining working relationships
Would you like to create stronger, more stable relationships with your team, colleagues or superiors?
Do you sometimes experience a discrepancy between what you want to say and what others (team, staff, supervision) understand? Do you want to develop a genuine, clearer style of communication?
Does the to-do list seem endless? Can you no longer switch off after work? Do you feel like you are constantly chasing your tail?
Do you feel underchallenged or underutilised?
Do you feel that your employer does not sufficiently recognise your talents nor use them effectively? Do you sometimes not know what to work on?
A rational assessment is often not enough to lead us onto new paths. In coaching, we combine different perspectives and dimensions, allowing new insights and courses of action to emerge.
Our coaches
You are guided by highly qualified and committed coaches who have many years of experience in the sector. 
Registration
60-minute session, online
Initial analysis of your situation, outline of the next steps.
Register now
60-minute session, in Biel-Bienne
Initial analysis of your situation, outline of the next steps.
Register now
We are flexible
Do you have a specific request, can't find a suitable appointment or need more information?
Give us a call: +41 32 365 80 02