Programmes for young professionals
Talent programme "Swiss Junior Professional Officer at the UN"
An excellent opportunity for young, talented Swiss professionals to get a foothold in the UN system.
Why does Switzerland fund JPO positions?
Each year, the Federal Department of Foreign Affairs sponsors up to 20 JPO positions to facilitate the career entry of young Swiss professionals to the United Nations, and to promote Switzerland's presence in multilateral organisations. These unique opportunties are aligned with Switzerland's institutional, thematic and geographic priorities. They provide you with a springboard for a long-term career at the UN.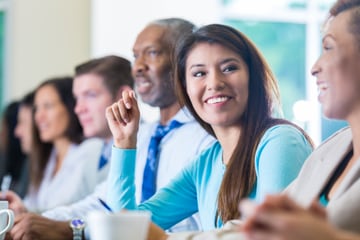 Who is suited to the programme?
Young Swiss nationals who strive for a career with a multilateral organisation and who meet the following criteria:
Swiss national
max. 32 years old
Master's degree in a relevant field
at least 3 years' professional experience relevant to the position
fluency in both written and spoken English and in a second official UN language (French, Spanish, Arabic, Chinese or Russian)
job-specific requirements
"
All talents employed in the programme have one thing in common; a strong interest in working towards the SDGs, particularly in multilateral organisations. One of our most important selection criteria is your motivation to pursue a long-term career in the UN, throughout which you will spend most of your time outside Switzerland.
"
"
Organisations are looking for very diverse profiles to implement their mandates. In addition to technical knowledge and experience, we also evaluate interpersonal, social and intercultural skills. These soft skills ultimately play a major role, as people have to work with a wide range of interlocutors on a daily basis.
"
"
Many people don't apply because they assume that there will be too many applications, so they won't stand a chance. But that's not true. These government-sponsored positions are exclusively available to Swiss citizens; without any international competition, the chances of getting a position are considerably high.
"
What do you gain from the programme?
Excusively for Swiss nationals
Swiss JPO positions are unique opportunities to join the UN. Without international competition, the chances of being selected are comparatively high.
Exposure to development or humanitarian work
Either at country level or at headquarters
Work experience and on-the-job training
Within the host organisation, as well as the community of Swiss UN and government staff
Coaching and training sessions with cinfo
Post-assignment support for your next career steps
Where can you find JPO positions?
All Swiss JPO positions are published on our job portal cinfoPoste. To stay up to date and be notified of new vacancies, we encourage you to create a profile and turn on the relevant "job agent".
How to apply
Since positions are advertised throughout the year and on an ad-hoc basis, you can simultaneously apply for several JPO positions financed by SDC and PHRD. We consider each of your applications independently from any other ongoing application/s.
When you apply for a position, make sure your profile on cinfoPoste is complete and up to date:
CV in English

P11 form duly completed, tailored to the position you apply for, and uploaded under the section 'documents'. Note that we will base our evaluation and calculation of your relevant experience on the P11

Work certificates, diplomas and university credentials (as PDF) uploaded under the section 'documents'
Click "apply" in the advertisement and add a motivation letter (not more than 3,500 characters) in English in the pop-up window.
Do you need support for your application? Meet a cinfo coach! They will help you improve your application and/or prepare for an interview.

Job application support
Further information
Examples of previous JPO positions
Positions are identified and selected by the different entities in the Swiss government throughout the year and on an ad-hoc basis. Here is a selection of former job descriptions that indicate the diversity of specialisation sought:
Recruitment process
For SDC and PHRD funded JPOs, cinfo pre-assesses candidates by conducting written tests with longlisted candidates and/or comprehensive interviews with those shortlisted.
cinfo then submits a list of the most suitable candidates to the respective UN host organisation.
The host organisation then conducts a second round of interviews and often, a technical test before making its final selection. 
The entire process may last several months.
Entitlements and contractual conditions
Junior Professional Officers (JPOs) are UN staff members and international civil servants. They are contracted by the UN and report to their respective host organisation. Initially, you will be hired for a one-year fixed-term contract, which usually gets extended for a second year subject to your performance.
As a JPO, you receive a generous remuneration package, with the same benefits and compensation as other UN staff members.  Your salary is exempt from national income tax (but taxed through the "staff assessment", the UN internal tax system). It corresponds to your professional category, which usually is at P-2 level. In addition, you are entitled to the following benefits:
medical insurance for you and your family
inclusion in the UN pension scheme
relocation and installation allowance
rental subsidy
education grants for your children
maternity/paternity leave
annual leave
rest and recuperation time if you serve in a hardship duty station
For an estimate, use UNDP's salary calculator.
A third-year extension for SDC-financed JPOs may be negotiated depending on the availability of funds, with cost-sharing between SDC and the host organisation.
Although there is no guarantee for retention in the UN, a JPO experience is highly regarded. Many current senior UN staff started their careers as JPOs.
Social security
By expatriating or leaving a national employer for a multilateral organisation such as the UN, you leave the national social security system. While the UN provides a pension scheme and health/life insurance, it does not offer unemployment insurance. Please find a some useful links on this topic below: 
For more information, you can get in touch with Soliswiss. They provide expert advice on social security matters to Swiss citizens when emigrating, returning home or working for multilateral organisations (in Switzerland or abroad).
Soliswiss
Frequently asked questions
About the programme
Why does Switzerland fund Junior Professional Officer (JPO) positions?
For many years, an important strategic focus of Swiss foreign policy has been to increase the number of Swiss nationals working in international cooperation, with particular support to the UN.
 
What are the roles of the Swiss government (SDC, PHRD and UND) and cinfo?
The programme is funded within the Swiss government by SDC, PHRD and UND, which all sponsor JPO positions within their core areas of work and interest. cinfo promotes the programme, coordinates the recruitment process*, pre-selects candidates*, provides pre-departure training sessions for selected JPOs* and supports them throughout their assignment*  (*does not apply to UND-financed JPOs).
Tips for my application
How can I submit my application?
Read the respective instructions in the job announcements.
For jobs recruited via cinfo applications must be submitted via cinfo's recruitment tool, cinfoPoste. Make sure your profile on cinfoPoste is complete and up to date:

Motivation letter in English (not more than 3,500 characters, to be inserted in the pop-up window when you click 'apply')
CV in English
P11 form duly completed and uploaded under the section 'documents'. Note that we will base our evaluation and calculation of your relevant experience on the P11.
Work certificates, diplomas and university credentials (as PDF) uploaded under the section 'documents'
Entry on duty date
Is there any flexibility with regard to the starting date?
Once we inform you of your selection, you are expected to start max. three months later. The actual starting date is negotiated with the organisation. 
Professional experience
How specific do I need to be regarding my amount of experience in my P11?
Please be as specific as possible. This helps the UN recruiters and us count the months of relevant experience as precisely as possible. You need to have at least 36 months' experience relevant to the specific position at the moment of your interview with cinfo.
 
In the vacancy announcement of the UN, it says that candidates require two years' experience, three years are desirable. Why does cinfo require candidates to have three years' experience?
Promotion at the UN results from the submission of applications. There are very few P-2 level positions in the UN system that you could apply for to secure employment after your JPO assignment. For P-3 level positions, candidates need to have at least five years' experience to apply. UN recruitment processes are lengthy. JPOs should start applying for vacancies no later than the beginning of their third year to secure employment following their JPO experience. If we recruit you with less than three years' experience at the beginning of your JPO assignment, you will not be eligible to apply for P-3 level positions early enough to secure subsequent employment.
Requirements regarding educational background
Can I apply if I am about to obtain my master's degree?
No, you need to provide a copy of your diploma at the time of your application. 
Requirements regarding nationality
Can I apply if I am not a Swiss citizen but have the Swiss C residence permit?
Only Swiss nationals can apply for the positions funded by the Swiss Confederation. 
The roles of Switzerland, cinfo and the UN organisation
The Swiss government – the donor
They select positions aligned with the institutional, thematic and geographic priorities set by the Swiss Confederation.
The Swiss Agency for Development and Cooperation (SDC) finances positions with IFAD, UNAIDS, UNDP, UNFPA, UNHCR, UNICEF, UN Women, WFP, WHO, as well as with different entities of the UN Secretariat such as OCHA and the RC System.
The Peace and Human Rights Division (PHRD) finances positions with the United Nations in peace, human rights, humanitarian and migration policy.
The UN Division (UND) finances positions with the United Nations in different thematic areas of strategic interest.
cinfo is mandated by the Swiss Confederation to promote the programme and publish all vacancies.
For positions funded by the SDC and the PHRD, cinfo...
manages the pre-selection of candidates: processing applications, conducting interviews with candidates, pre-selecting and recommending a shortlist of candidates
prepares the selected JPOs for their assignment
offers career advice and follows up during their assignment
offers networking opportunities
UN organisation – the employer
The UN Organisation employs the JPO, issues work contracts and offers UN social security (health insurance, life insurance, UN Pension Fund, maternity/paternity leave etc.).
As with any other staff member, the UN organisation integrates the JPO in their workforce.
Any questions?
Get in touch

Sandrina
Grangier
,
cinfo
Get in touch

Caroline
Johnigk Schlenk
,
cinfo