Interview and assess candidates
Third Party Review
Support important personnel decisions with a neutral external review
Do you require a second opinion on your recruitment decisions from independent sector experts? We advise you from an outside perspective on character issues, the selected competencies of your candidates and give indications of their possible development potential.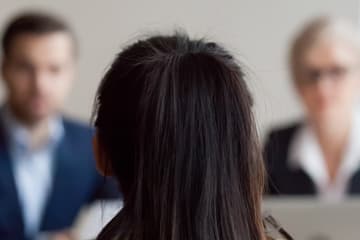 Location
online or onsite, to be agreed
Duration
according to need
Price
CHF

700 + CHF 1'200 per candidate
Briefing & preparation incl. synthesis meeting: CHF 700
Addition per candidate: clarification per candidate incl. report: CHF 1'200
Register now
Get in touch

An effective alternative to assessments
Third party review is an effective alternative in situations requiring a qualified external review where an assessment cannot be conducted for various reasons.
"
cinfo was very quick to recognise and integrate new developments in management diagnostics, such as special interview techniques, that others in the sector were hesitant to adopt.
"
"Third party review" at a glance
Our service

Details

Your benefits

Interview and role plays

Review methodology: Bochum inventory for job-related personality descriptions (BIP)
Interview to check defined aspects (competence based, inclusive of BIP results)
Possible role play

You get feedback on candidates' skills and competencies.
You get objective feedback on specific questions.

Synthesis meeting with client

Handover of test results and synthesis meeting with client

Feedback interview with candidates

Feedback interview about test results with candidates
Case study
The Wyss Academy for Nature at the University of Berne asked cinfo for expert support in assessing candidates for a series of newly created strategic positions. Through the voices of the Wyss Academy and cinfo, find out why an impartial, external review was so beneficial for the recruitment process.
Registration
Get in touch
Would you like to find out how we can support you?
Your contact: Urs Stauffer, Head HR Marketing & Recruitment and Deputy Director
Give us a call +41 32 365 80 02 or email us:
recruitment@cinfo.ch