Your staff
Why become a member
Network cinfo connects you, as an actor in international cooperation with like-minded organisations.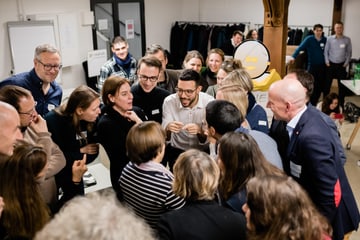 Membership is open to organisations that bring the following:
Focuses on international cooperation
Works with mainly professional and paid personnel
An office in Switzerland
Shared values
Willingness for active participation
Interest in exchanging ideas with other members
Why become a member
From the exchange of knowledge and experience to commitment to quality, there are many reasons why membership makes sense.
Exchange of knowledge and experience
In Communities of Practice, as a network member, you have the opportunity to exchange ideas, collaborate on relevant topics and position yourself as a praxis-related interest group.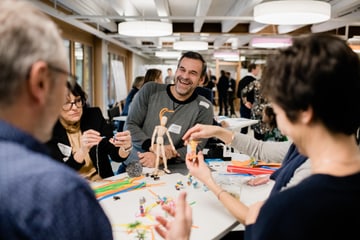 Visibility
As a member, cinfo supports you in your positioning as an employer through various services and appearances at universities and career events. As a competence centre, cinfo generates high visibility to the relevant audience (experienced professionals in international cooperation, career changers, graduates and students).
Commitment to quality
By becoming a member, you demonstrate your commitment to quality, development and shared learning in the sector.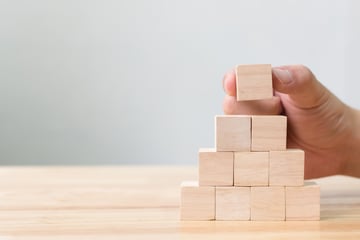 Services for members
Community platform
Your employees receive access to a community platform that ensures the exchange of knowledge and experience with other professionals through events and moderated field-related communities.
Short consultations
As a cinfo member organisation, you benefit from four hours of solution-oriented short counselling sessions per year on urgent questions from everyday institutional life. Tailored to your organisation and interests, we support you in particular areas of current concern.
"
cinfo brings a valuable additional service. It is close to the institutions and aware of where their priorities lie; as a result, it can develop the fundamentals, which is enormously beneficial to us.
"
Conditions
Annual membership fee:
Regular fee: CHF 2000 excl. VAT.
Reduced membership fee: CHF 1000 excl. VAT
The reduced fee applies to organisations and institutions with a balance sheet of less than CHF 1 million and fewer than five permanent employees.
Interested in membership?
Is your organisation interested in joining Network cinfo? Get in touch with us!