Find talent
Complete Recruitment Process
Have HR specialists with sector expertise manage the entire recruitment process, or part of it
Finding the most suited people for specific roles and locations is becoming more challenging and complex. We support you in the search and pre-selection processes – and take over the associated administrative work.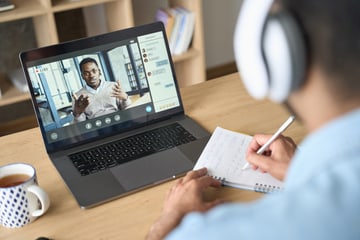 Duration
depending on the modules chosen
Price
CHF

depending on the modules chosen
Register now
Get in touch

Qualified support by proven experts
The cinfo team has extensive HR knowledge and many years of experience in recruiting staff in the field of international cooperation. We relieve you of a significant amount of work so that you can fully focus on the candidates who have the right profile for the advertised position.
"
cinfo has a distinct leading role in the field of qualitative selection. The digital transformation hasn't stopped at the door of recruitment in international cooperation. cinfo filters the flood of information and helps you to quickly grasp the basics through a qualitative assessment – this is increasingly important as we move further along the road to digitalisation.
"
Choose the modules that are relevant to your needs
Our service

Details

Your benefits

Advertise the position and active sourcing, if required

Create/place job ad on cinfoPoste and other job portals
Contact potential candidates from our talent pool and other professional networks
Establish and mobilise contact

You reach more candidates who are suitable for the position.

Application management

Administrative processing of applications
Contact point for applicants
Send confirmations/rejections
Dossier analysis
Create longlist

You are relieved of administrative tasks and receive an initial overview.

Preliminary telephone interview

Screening interview with up to 10 candidates
Create a short list based on screening interview
Discuss the shortlist with the client

You can choose candidates for first-round interviews based on the consolidated short list.

First-round interviews

Elaborate the interview guide according to selection criteria
Organise and conduct up to five initial interviews
Prepare brief interview reports
Discuss/evaluate interviews with client

Professional evaluation of interviews.
You receive concrete recommendations of candidates for second-round interviews.

Second-round interviews

Cooperation/consultation with cinfo to develop interview guidelines
Organise and implement up to four second-round interviews
Discuss/evaluate interviews with client

Re-evaluation of best candidates.
You make an informed decision based on a highly-qualified selection.
Case study
Fondation Botnar turned to cinfo to recruit five members for its high-level expert committee. Find out how cinfo responded to their request and which creative recruitment strategies proved successful.
Registration
Get in touch
Would you like to find out how we can support you?
Your contact: Urs Stauffer, Head HR Marketing & Recruitment and Deputy Director
Give us a call +41 32 365 80 02 or email us:
recruitment@cinfo.ch