Overview of actors
GFA Consulting group


(

GFA

)

Based in Hamburg, Germany, GFA Consulting Group is one of the leading European consulting firms active in the development cooperation sector.

GFA is a well-networked company with a sound track record of providing effective solutions to the challenges in the global consulting market. GFA has implemented complex studies and projects worldwide since 1982. Leading development agencies, ministries and public clients have entrusted GFA with helping them to manage projects financed through bilateral and multilateral funds.
Focusing on the following sustainable development goals (SDGs)















How we work
GFA is an ever-learning organization – its quality and performance is founded in market adaptation and staff orientation. The company's international recognition as a dependable partner is incorporated in a set of values which focuses on excellence, innovation, responsibility, integrity, and a focus on its human resources.
... and why
As a partner of choice we support our clients with services and solutions for all challenges international cooperation.

We improve the living conditions of humans worldwide by promoting sustainable development.

Providing services of the highest quality and technical excellence, which GFA staff combine with innovative approaches and products that inspire clients´ confidence and trust throughout the world.
Career opportunities
Seeking candidates mainly in
Agriculture and Forestry
Banking and Finance
Economics
Education and Training
Environment and Disaster Risk Management
Health and Nutrition
Human Resources Management
Human Rights, Law and Governance
Information and Communication Technology
Media and Communication
Migration
Monitoring and Evaluation
Private Sector Development
Social Development
Supply Chain Management
Opportunities offered
Internships for students
yes
Traineeships/Talent programs for graduates
no
Positions/programs for young professionals
yes
Staff positions for professionals
yes
Senior or management positions
yes
Consultancy opportunities
yes
See current vacancies on cinfoPoste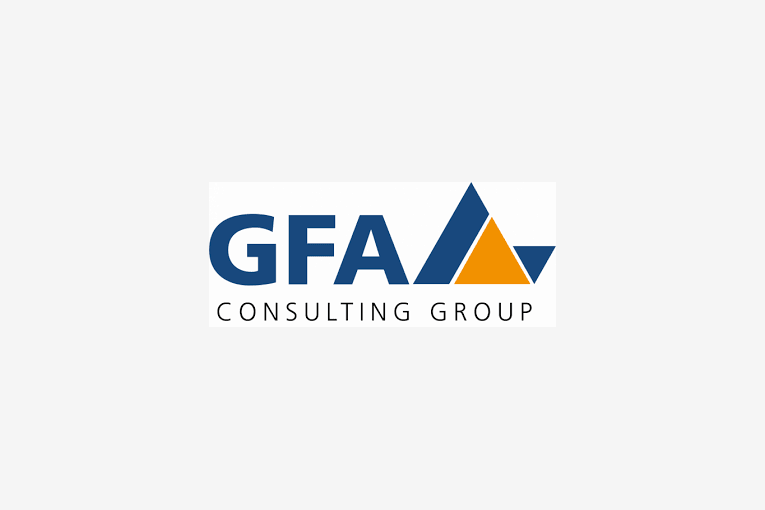 Type of organisation
Private sector company / foundation
Headquarters
Hamburg, Germany
Region(s) of operation
Eastern Europe and Central Asia
Latin America and the Caribbean
Middle East and Northern Africa
North America
South/East Asia and Pacific
Sub-Saharan Africa
Switzerland
Western and Central Europe
Number of employees
In Switzerland:
None
Outside Switzerland:
More than 1000