Workshops and training
Pre-departure Security Workshop
Learn how to enhance your personal safety and security during your time abroad, and how to deal with stress.
Are you preparing for a posting or a short-term assignment in a new destination? You should not overlook the need to prepare adequately for your future safety. Feeling secure is something you have to develop in advance, regardless of where you plan to travel or relocate.
The pre-departure workshop helps you take the necessary steps to keep you safe from the various risks associated with assignments abroad, whether it be a long-term posting or a field visit. It is designed for professionals active in development cooperation, humanitarian aid and peace promotion, as well as their life partners.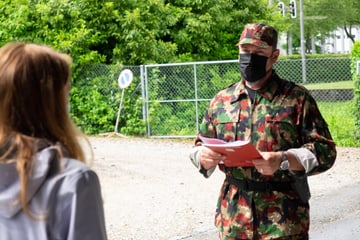 Price
CHF

450
Cancellation:
up to 5 days before the workshop, you will receive a 95% refund
Register now

Get in touch
Welcome Desk & Coordination
Examples of possible situations and questions
You are a programme coordinator
You travel regularly to Lebanon, Syria and Jordan to monitor and coordinate child protection projects. You know the region quite well, but unfortunately do not speak Arabic.
How can you prepare and improve your security when travelling to fragile contexts? And what advice should you give to the colleagues you supervise in the field?
You are an accompanying partner
Although of Iraqi origin, you are not a practicing Muslim and have never lived in Asia before. Your wife, who works in international cooperation, told you about this workshop.
How can you prepare yourself for life in Bangladesh, where you will be perceived as belonging to an ethnic minority? You also have many questions related to family life and raising your daughter in this context.
You are preparing for a six-month posting in Honduras – your first assignment in Latin America. You know that there is a lot of crime in this country, namely criminal youth gangs, the so-called 'maras'.
Will you be confronted with them? You have also heard that corruption is very widespread. How can you prepare yourself for that?
Why is pre-departure preparation so important?
As a rule, it is not catastrophic events but everyday, small hazards that disrupt work and disturb personal equilibrium during field operations. It is therefore very useful to learn to distinguish between problems we can control and those over which we have very little influence.
The actual situation in the field is never as we imagined it. Are people leaving on mission aware of this gap between reality and their perception? Do they know the real risks? Those who learn to anticipate and correctly assess the most important risks are better able to react appropriately.
Moreover, when people travel abroad, they leave a familiar context where they know the rules and have a certain status. In the country of assignment, however, they are part of a clearly identifiable minority. How will the local population react to their presence? Developing scenarios in advance enables you to adapt your behaviour to the new situation
A participatory workshop
This one-day workshop combines:
concise theoretical inputs,
individual and group reflection and exercises,
exchanges of experience among participants,
an approach tailored to participants' destinations.
We place particular emphasis on personal preparation for dangerous situations and confrontation with violence. Topics include practical aspects, the analysis of risks and the behaviour towards armed persons, for example during demonstrations or at checkpoints.
Takeaways
You can identify the main risks in your target countries
You can analyse and better navigate your environment
You can create a comprehensive security framework
You know what criteria to consider when choosing accommodation or means of transport
You understand the links between personal safety and stress management
Please note that it is not a HEAT course (Hostile Environment Awareness Training).
Facilitator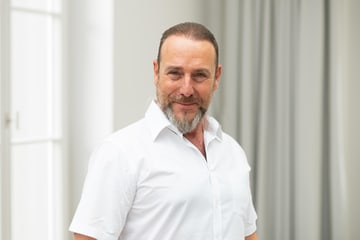 Heinrich Schneider is our senior security consultant and a certified trainer. Since 201...
More