Blog
Are you "extremely motivated"?
Applicants often have difficulty with their cover letters and commonly resort to using empty phrases. Many seem to approach it as an annoying formality, which becomes apparent when actually reading it. Why not instead consider the cover letter as an additional opportunity to present and position yourself for the job?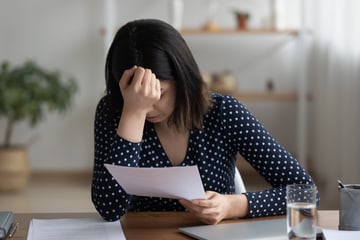 Many cover letters are not very convincing – a missed opportunity.
Many applicants are aware of this but still feel somewhat helpless in front of their blank screen – or may even adapt a second-hand letter.
Meaningful cover letters about motivation and suitability can have a (co-)decisive effect.
Here are some suggestions about using the cover letter to attain your goals instead of tackling it like a school assignment.
So why, exactly, do we have cover letters in the first place?
A good motivation statement – be it in a cover letter or any other form – builds the bridge from your personal character to the job, the situation, and the organisation.
Understand the recruitment process
Be aware of what recruiters in different organisations need, how their processes work and what they find relevant. For example, when is the cover letter read? When there are many applicants in the running, employers don't immediately choose the best candidates but rather eliminate those considered unsuitable. Once they narrow down the pool of applicants, cover letters are only then consulted to decide who will be invited for an interview.
Are you clear about your specific motivation for the job?
Hm, how can I put this? You have probably already skipped a step if you're asking yourself this question. Do not start writing ready-to-print sentences until you are clear about your motivation. Uncertain? Confused? Your motivation must have something to do with your career to date and your idea of how you want to develop personally.
Where do you want to go with your career? How does this job contribute to that? Is it a specialisation, a transition or a development towards a new function or field? Perhaps you can begin by describing your motivation to your best friend or a colleague before starting to formulate it in writing. You can also refer to the motivation diagram below. Maybe you will even realise that this job doesn't suit you.
Be clear with yourself about your motivation.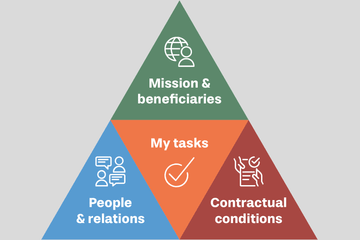 What should be written in a CV, and what should be written in a cover letter?
Mere declarations of high motivation, such as, "I am extremely motivated…", are not enough without the corresponding experience and knowledge to back up this statement. This should already be evident from the CV. The cover letter should elaborate on relevant experiences and demonstrate why you consider them important for this job. Sentences like, "I am sure that my experience will bring added value to your organisation…" do not answer this question. Neither does a simple repetition of your CV. But perhaps you have a point to make about an earlier experience in a different context where you see parallels to the job you are applying for.
Do you see any parallels between the job you are applying for and an earlier experience?
Independent and authentic
There are different ego states we can fall into – for example, the adult ego and the child ego. Stay in the adult ego. Communicate relevant content from a peer level instead of – like a child at school – thinking about what is the "right" answer.