Blog
Voluntary work, charity work or volunteering – do they bring career benefits?
While some people are happy to take a "time-out", others prefer to get a taste of the professional field of international cooperation through volunteer work. In this situation, what kind of placement could be considered meaningful?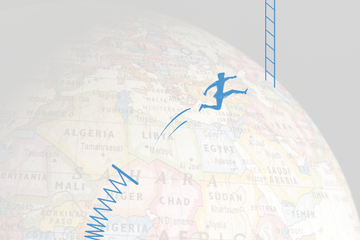 cinfo is often confronted with questions relating to voluntary work, charity work or non-professional work in international cooperation (IC). Over a series of articles, we will shed light on various topics such as the value of volunteering for a professional career in IC, qualification criteria or the compensation or costs of placements.
This article looks at the value of volunteering for a future career in international cooperation.
Volunteering has the potential to be an important building block on the way to working in international cooperation, be it to gain some experience, as a performance record or - when properly assessed - as a test of your motivation and aptitude. Volunteering in Switzerland or in your own country can also be an engaging way to broaden your horizons towards a career in international cooperation.
Volunteering has the potential to be an important building block on the way to working in international cooperation.
Uncompensated experiences can also be valuable
A young man applies for a junior position in a foreign location, e.g. Addis Ababa. He meets the formal qualifications and has three years' work experience, but has never worked outside Europe. In his application, he writes that he "enjoys new environments and is very adaptable". Another candidate with very similar qualifications worked for two months in an organisation for street children in Lima during his studies. He draws on this experience to describe how he dealt with the unfamiliar and worked with people who had different values.
After more than ten years in the private sector, a woman is considering whether she can bring her skills in financial services to development cooperation. When talking to an organisation's representative at an event, she explains that she wants a "meaningful job". He has already heard this many times before. Another career changer told him how volunteering for six months with a local organisation abroad had motivated and reinforced her desire to work full-time in such an environment.  
These two examples show that concrete experience can be more convincing.
Getting to know yourself
Another thing to consider is that you can see for yourself how you perform in an unfamiliar environment. It is important to contextualise what you have experienced. It may be that the volunteering placement takes place in the context of development cooperation, but the work is not comparable to professional work in international cooperation.
You can experience how you react to the work as a volunteer, but it is generally not yet possible to assess whether working at a professional level in international cooperation is a good fit for you. This is because volunteer placements often take place at the micro level (in direct contact with the local population) or in roles that are filled not by international, but by local staff in a professional setting.
While voluntary work can provide valuable insights, it is often very different from professional work in this field.
Considerations for contextualising voluntary work
The following questions can help you decide whether voluntary work is right for you:
Are there skills that you lack to take the next step?
Is it possible to gain this experience through volunteering? It doesn't have to be all at once: discovering one aspect (e.g. experiencing the intercultural aspect of everyday work) may already be useful or helpful.
What experiences will you not gain as a volunteer? How might your experiences not be representative of professional work in international cooperation?
To what extent can you shape your assignment? And also: are you taking work away from a local person?
Can or do you want to do this with/without basic compensation? Could you do an internship instead (where supervision is usually more specific)?
Will there be opportunities to meet and exchange with organisations and professionals in international cooperation during your volunteering period?
And if it doesn't work out…
Not all who want it succeed in starting a career in international cooperation. One option is not to make any major changes to your professional life, but to live out your passion, in part or in full, through voluntary work.