Blog
Co-chairing an HR department
Manuela and Kathrin, a job-sharing duo, tell us how they run the HR department of Helvetas. Discover the lessons learned from working with a job-sharing partner.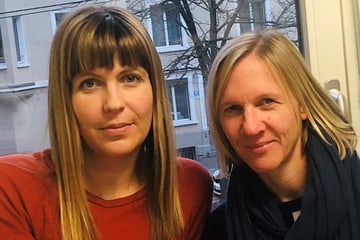 Why a series of blog posts on flexible work arrangements?
Work-life balance is a societal issue which is very relevant in the international cooperation sector, as dual careers at international level, in difficult contexts or with frequent changes of duty station, require more flexible working conditions.
Unfortunately, these models are not yet widely applied. cinfo has sought out "success stories" from within and outside international cooperation to illustrate this model in practice and to serve as inspiration for employers and employees.
Our storytellers share their experiences with you.
Manuela and Kathrin's story about flexible work arrangements
How does it work when two heads run an HR department?
We have been sharing the position of Head of HR for a year at Helvetas. Before that, Kathrin was already co-lead for four years. Having divided both the subject areas and the direct line management of our employees, we can ensure that everyone has a contact person for specific topics or for issues relevant to management.
This form of work enables us to manage the department and strategic and content-related HR projects, where we very often have a strong exchange of ideas, thus benefiting from each other's different experiences and competencies. We can also coach each other in critical and challenging situations, as we share a high degree of trust...and we simply enjoy working together as a team!
Our staff agree it's "a good thing" and a sign that Helvetas promotes modern working methods. As an HR department, we are naturally proud of this. Of course, you may need to get two opinions when introducing a new project or process, but this is generally part of the Helvetas culture, because participative behaviour is important to us.
The scope of competencies and experience needed for this position simply cannot be covered by one person.
Lessons learnt
Exchanging ideas at this level is very inspiring. It releases not only creative ideas, but also the energy needed to implement them.
It is always necessary to coordinate who will work on specific challenges in the operational HR business. There is no clear division of tasks, especially when it comes to complex issues.
It requires a working environment (e.g. our team, our Management board) that values different approaches and personalities and sees this as an added value.
Our services – to take you further