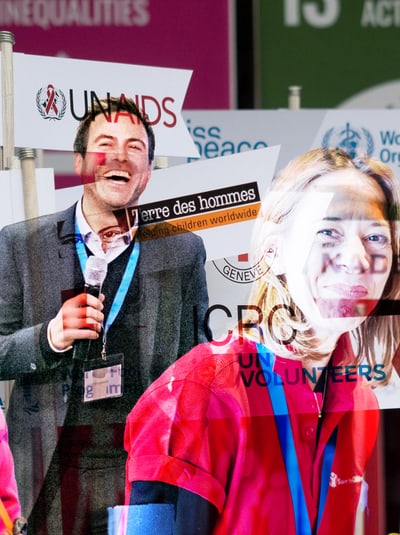 Forum cinfo
The Swiss Event on Work and Careers in International Cooperation
11 November 2022, Bern and online
Are you an experienced professional in international cooperation? Are you new to this field? Let Forum cinfo be an inspirational moment in your career.
Hi and welcome!
Forum cinfo is the Swiss career event for international cooperation, organised on behalf of the Swiss Confederation (Swiss Agency for Development and Cooperation SDC).
With its career fair and conference, the forum is dedicated to work, career development and career opportunities in international cooperation. This unique event inspires, informs, facilitates networking and provides a setting to broaden your horizons.
Forum cinfo connects professionals at all stages of their careers with a wide range of internationally active organisations – and is an excellent opportunity to make new contacts and open doors.
Friday 11 Nov. 2022, Wankdorf Stadium, Bern
& lighter online version for professionals abroad
"
I was at a crossroads in my career and someone suggested I should explore opportunities with the UN. But I had no clue how or where to apply.

I learned about the forum. There I had the opportunity to submit my CV for feedback. I spoke to a UNFPA HR professional. The discussion was fruitful, and he guided me on the way forward. This was my entry point to the UN.
"
"
I now have a better understanding of which organisations to engage with and which are not applicable.

A great saving of time and effort!
"
"
It was at a cinfo forum that I made first contacts with several organisations. I had just completed my PhD and wanted to explore new opportunities in the humanitarian and impact sector.

A few months later, I was contacted by the World Food Programme for a consultancy at their HQ in Rome – my first job and invaluable hands-on experience in the UN system.
"
Join the forum
Ticket for Forum cinfo 2022 (on-site in Bern)
20 CHF
Career fair
Conference
Networking hubs
Personal connections
and more!
Ticket for Forum cinfo 2022 (online)
10 CHF
Conference
Personal connections with online participants
Group tickets (on-site in Bern)
Group tickets are ideal for student associations and other groups who wish to attend the forum at a reduced rate:
Group of 5 to 10 participants: 15 CHF/person 
Group of more than 10 participants: 10 CHF/person
Get in touch with us to get a promo code for your group. Briefly introduce your group and indicate the expected number of participants.
Cancellation policy
Tickets are non-refundable, but transferable.
Should the event be moved entirely online (due to Covid-19 restrictions), cinfo plans to organise a larger online event. In this case, on-site tickets remain valid and will not be refunded.
The CAREER FAIR
Where you can meet insiders and recruiters
Would you like to meet the organisations' staff and get personal answers to your career questions? Then the career fair is just for you! Many institutions have confirmed their participation, both Swiss-based and international:
Swiss Confederation
UN organisations
Multilateral development banks
NGOs
UN organisations
Foundations / private sector companies
Training and research institutions
Service providers
Coming soon: full list of exhibitors.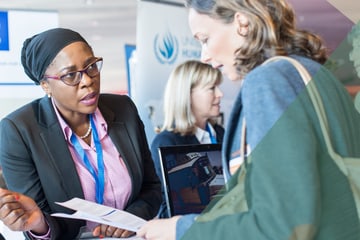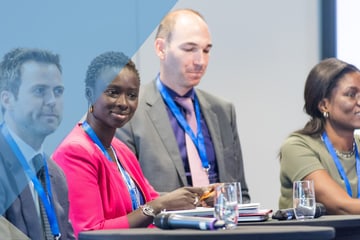 The CONFERENCE
Where you can get new inspiration
What's happening in the sector and the labour market? What are the latest developments? How can they affect your work and have an impact on your career? And how can you anticipate future trends? We are designing a rich programme with speakers who are experts in their field.
Forum cinfo takes you further