Swiss Youth at the UN / World Bank
Talent programme "Swiss Youth at the United Nations"
Dive into the work of the United Nations for a year.
For Swiss graduates only: The Swiss government, through the Swiss Agency for Development and Cooperation (SDC) and the Peace and Human Rights Division (PHRD), funds a one-year talent programme at the United Nations – up to 20 positions are offered each year. With your master's degree in hand and having had some initial work experience, you are eligible for this unique international opportunity.
Types of assignments
The advertised positions are very diverse: they depend on the UN organisations' thematic priorities and address the Sustainable Development Goals (SDGs). Some examples:
Human rights
Programme analysis and coordination
Gender equality
Monitoring and evaluation
Peacebuilding coordination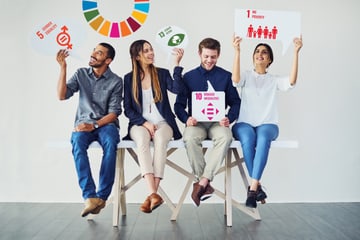 Next call for application: August 2022
All "Swiss Youth at the UN" positions are published on our job portal cinfoPoste. Stay informed by creating your profile now and turning on the relevant "job agent".
Minimum requirements
Swiss national
Master's degree in a relevant field
Ideally 12 months of relevant professional experience (min. 3 months - max. 24 months)
Max. 28 years old at the start of the assignment in April 2022 (born on or after April 1, 1993)
Excellent command of English and knowledge of two official Swiss languages (active knowledge of at least one of them)
Demonstrated thematic interest in international cooperation, development, human rights, peace promotion or humanitarian affairs
Learn more about the programme:
Swiss Youth at the United Nations / World Bank
Where are they now?
Former participants in the programme look back on their experience. What are the main learning opportunities of the programme? What are the career paths followed by these young people a few years after their assignment abroad?
Discover the results of our survey
Replay last year's information webinar
Frequently asked questions
Any questions?

Get in touch
Assistant HR Marketing & Recruitment